verbündete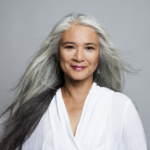 Aiko Kazuko Kurosaki
Aiko Kazuko Kurosaki, Tänzerin, Choreografin und Performancekünstlerin an der Schnittstelle zwischen darstellender und bildender Kunst mit Schwerpunktsetzung auf umwelt- und sozialkritischen Themen. Sie ist künstlerische Leiterin und Obfrau bei OBRA – One Billion Rising Austria – eine künstlerische Kampagne für ein Ende der Gewalt an Frauen* und Mädchen*.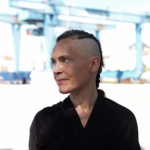 Electric Indigo
Electric Indigo, DJ, composer, musician, has performed in 45 countries across Europe, Asia, and the Americas. She represents an intelligent and distinguished interpretation of techno and electronic music. Her DJ-sets are characterized by a wide variety with a clarity of vision and a depth that comes from a deep understanding of the music and the art of DJing. As a composer and musician, she creates music for concert spaces and clubs, and occasionally for stage plays and short films. In her compositions and live performances, she emphasizes the spatial placement and precise structures of subtly elaborated sounds, often generated with granular synthesis. Electric Indigo started her DJ career in Vienna 1989. In 1998 she founded female:pressure, the transnational network for female, non-binary and transgender artists in electronic music that was awarded with an Honorary Mention at Prix Ars Electronica 2009. Her compositions premiered at festivals like Wien Modern, CTM and Heroines of Sound. Electric Indigo's debut album "5 1 1 5 9 3" came out on Imbalance Computer Music in 2018, her second album "Ferrum" was released on Editions Mego in March 2020.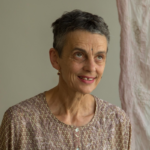 Elisabeth Schimana
Die mehrfach ausgezeichnete und international rezipierte Musikerin und Komponistin Elisabeth Schimana ist seit den 1980er Jahren als eine der österreichischen Pionierinnen der elektronischen Musik mit Projekten präsent, die sich durch einen radikalen Ansatz und eine ebensolche Ästhetik auszeichnen. Sie kreiert zahlreiche Radioarbeiten in Kooperation mit dem ORF-Kunstradio sowie Klanginstallationen, interdisziplinäre und performative Projekte und konzipiert Versuchsanordnungen im sozialen Feld sowie solche, die neue Wege musikalischer Interaktion im Internet erproben. Ihr forschender Zugang hat auch die Gründung des IMA Institut für Medienarchäologie zur Folge, das sich seit 2005 den akustischen Medien an der Schnittstelle analog/digital, sowie dem Thema Frauen, Kunst und Technologie widmet.